Wednesday, December 11
9:45 a.m. – 10:45 a.m.
Julia Louis-Dreyfus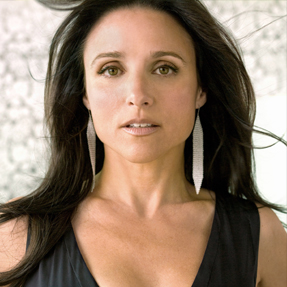 Award-winning actress and breast-cancer survivor Julia Louis-Dreyfus will serve as ASHP's second guest plenary speaker at the 2019 Midyear Clinical Meeting. For the first time ever at Midyear, we are excited to offer a new special event to kick-start the last full day of the meeting.
Julia earned worldwide acclaim and recognition for her portrayal of 'Elaine Benes' in the hit NBC series Seinfeld, as 'Christine Campbell' in the CBS hit comedy The New Adventures of Old Christine and most recently as 'Vice President Selina Meyer" in the HBO series Veep. Between all shows combined, she has received eleven Emmy awards with twenty-two nominations, a Golden Globe award with nine nominations, seven Screen Actors Guild awards with sixteen nominations, two Television Critics Association awards with three nominations, five American Comedy Awards with ten nominations, and has received the Charlie Chaplin Britannia Award for Excellence in Comedy.
Upcoming, Julia will produce the HBO miniseries, Soldier Girls. The show is based on Helen Thorpe's 2014 non-fiction book Soldier Girls: The Battles Of Three Women At Home And At War. The book follows the lives of three friends who decided to join the National Guard shortly before 9/11, only to find themselves deployed to Afghanistan and Iraq during one the most tumultuous periods in recent military history.
Louis-Dreyfus is a committed and steadfast defender of the environment. She serves as a member on the leadership council for the Natural Resource Defense Council (NRDC) as well as on the Board of Directors of Heal the Bay and on the Honorary Board of Heal the Ocean.
She studied theater at Northwestern University where she was also a recipient of a Doctor of Arts in 2007. During college, she was a member of The Practical Theater Company, and Chicago's famed Second-City comedy troupe.