Residency Showcase Virtual Booth Information
Residency Showcase Virtual Booth Information
If you have reserved a 2021 Residency Showcase booth, please use this page as a resource to help you as you build your space. If you are not sure if you have reserved a spot, you can view the 2021 Residency Showcase participating institutions list for reference. If you are on the list and did not receive an email with instructions, please contact us at [email protected].
Important information
All booth staff must be individually registered for the Midyear Clinical Meeting and added as staff with the same email used for their individual registration. ASHP will be conducting an audit and remove individuals not registered for Midyear.
Residency Showcase session times are scheduled to accommodate all time zones at the virtual event. Hours are as follows and in Eastern Time (ET):

Monday and Tuesday PM session 3:00-6:00 p.m.
Tuesday AM session 10:00 a.m.-1:00 p.m.

Reference the list of participating institutions to confirm your session.
Deadlines
Monday, November 1 at 12:00 pm ET

– Last day to purchase a Residency Showcase booth space.

Monday, November 8th at 12:00 pm ET

Booth names must be finalized, ASHP will be pulling the final list of names at this time to begin building the space.

All booth staff must be added. ASHP begin the process to ensure all staff are also registered for Midyear.

Monday, November 15th at 11:59 pm CT - Booth build must be complete. Space builder will no longer be accessible after this date.

Residency Showcase Booth Builder Information and Resources
Before building your Residency Showcase booth, it is strongly recommended that you use the following resources to prepare:
Space Builder Guide

– an online guide with images and specific step-by-step instructions and resources to help you build your space.

Space Builder Training Video

– Pre-recorded by the Midyear environment vendor, Intrado, with step-by-step instructions and tips to build your space.

Booth Chat Training Video

(please note: scheduled group chat will not be offered in 2021) -

Pre-recorded by the Midyear environment vendor, Intrado, with guidance on conversing with students/candidates at Midyear.
Preview Images of the Midyear Environment (from 2020)
Midyear home with Residency Showcase Navigation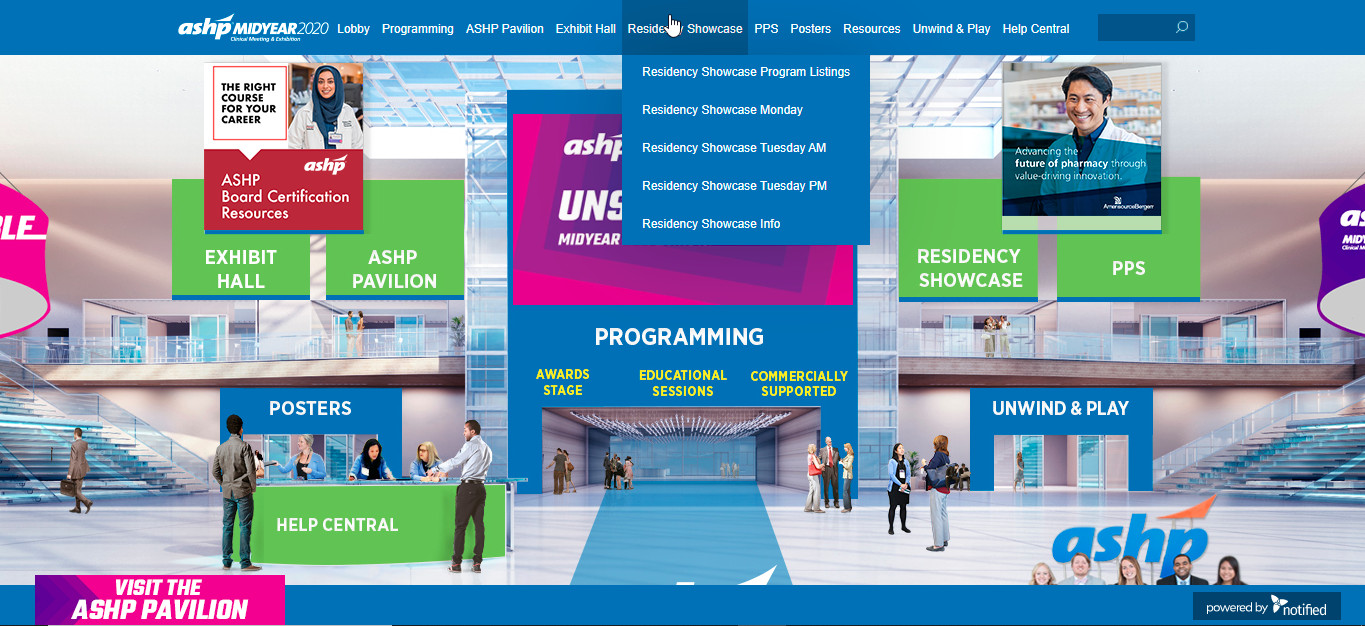 Virtual Booth Space (Front End)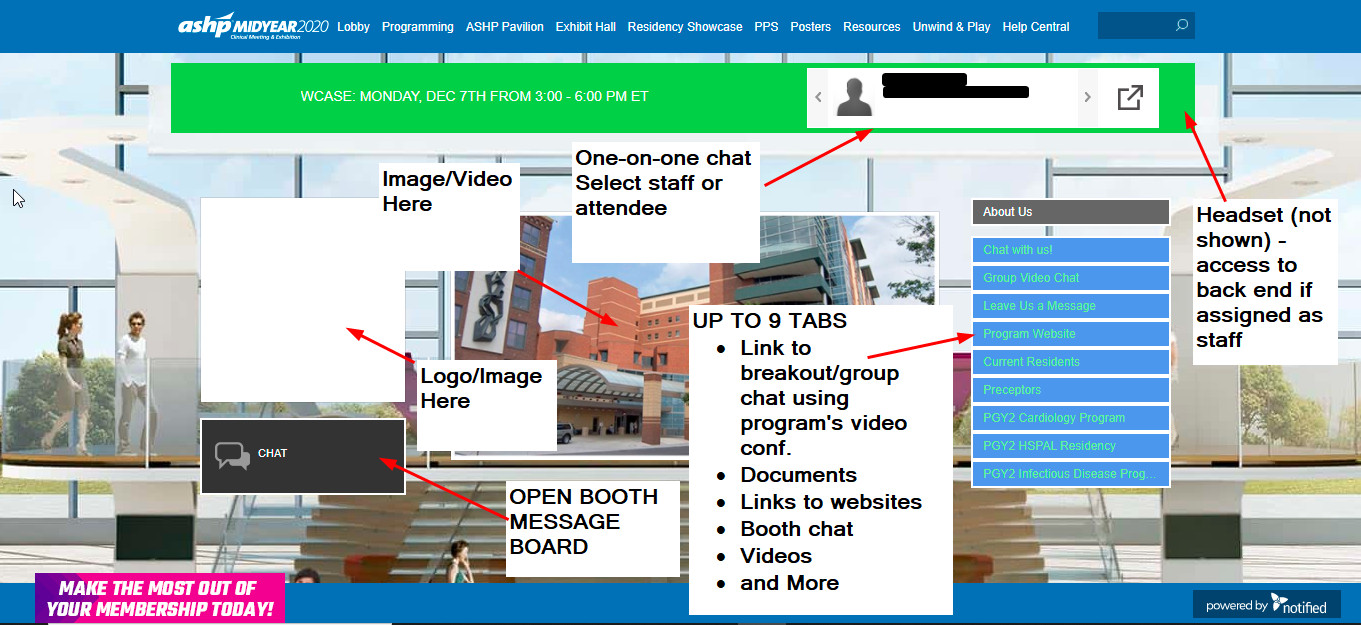 Virtual Booth Space (Back End)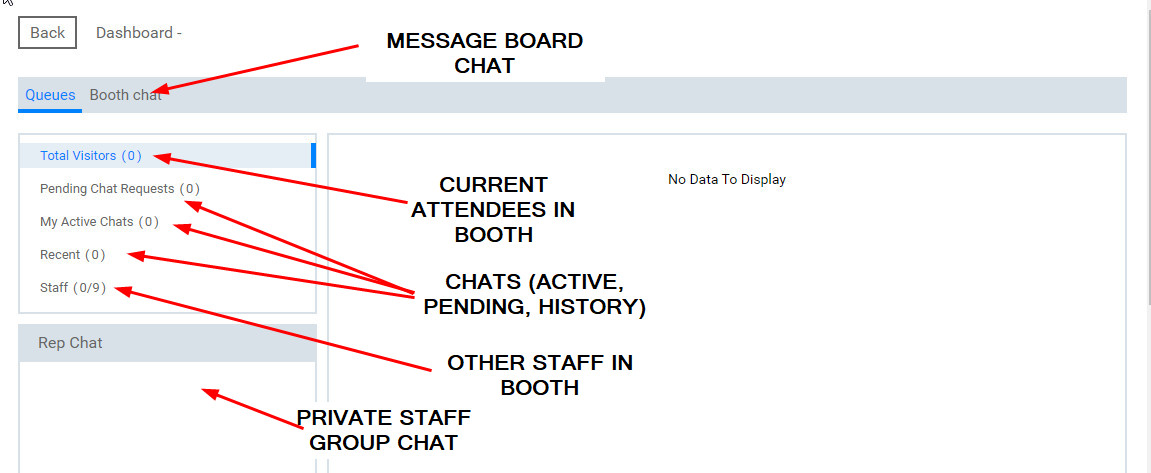 Have Questions?
Notified, the vendor supplying the virtual Midyear technology, will be providing all support throughout the booth builder process. If you need assistance along the way, please use the resources below. Questions will be answered by Notified during weekly office hours meetings. If you are unable to make the office hours meeting, links to the recordings will be distributed. If your question requires special attention, a Notified team member will reach out to you via email.
Intrado office Hours schedule (all sessions linked to meeting room):
Wednesday, October 27th, 1pm – 2 pm CT
Thursday, November 4th 11am – 12 pm CT
Tuesday, November 9th 3 – 4 pm CT
Friday, November 12th 10:30am – 11:30 am CT
Monday, November 15th 11:30am – 12:30 pm CT