How to Request an Interview
The PPS system has been streamlined to make requesting an interview a seamless, quick process. If you find a job of interest and you would like to submit an application and request an interview, simply follow the steps listed.
Scroll to the area of a position description to which you'd like to apply. You will either see "Request an Interview" or "Apply Now" in this section.
NOTE: You cannot request an interview for a PPS position if you are not registered for PPS.
You can use the open box to send a message to the employer. They will receive this message along with your attached documents and a summary of your candidate profile. This is not intended to be your letter of intent or cover letter, but more of a general introduction.
In the "Attachments" section, you can add any document you'd like, including your CV, letter of intent, cover letter, etc. This will be attached to your application. The employer will also have access to your full profile should you have additional information/documents stored. You are required to attach a document to your application before you submit it.


Important Note: Do not assume an employer will click past this application and view your full profile. If you want them to see your CV, letter of intent, or any other document, attach it to this application.

Click on "Used Saved" to add any documents you already have uploaded into your profile.
Click on "Add File" to add any files you do not have in your current profile.
You cannot use both a saved document and add a file. If you have a combination, click on add file and locate the documents you had saved to your profile.
If you chose a file and would like to remove it, simply click on the x next to that file name.

Your request is now submitted to the employer. They have the option to accept, decline, or send you a message. When an interview has been scheduled, you will receive a message called "Interview Scheduled" that will tell you the time and location of your interview. It will also be automatically added to your calendar.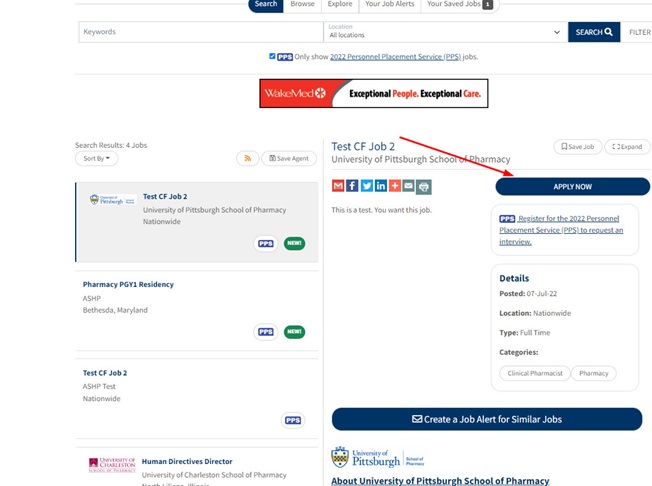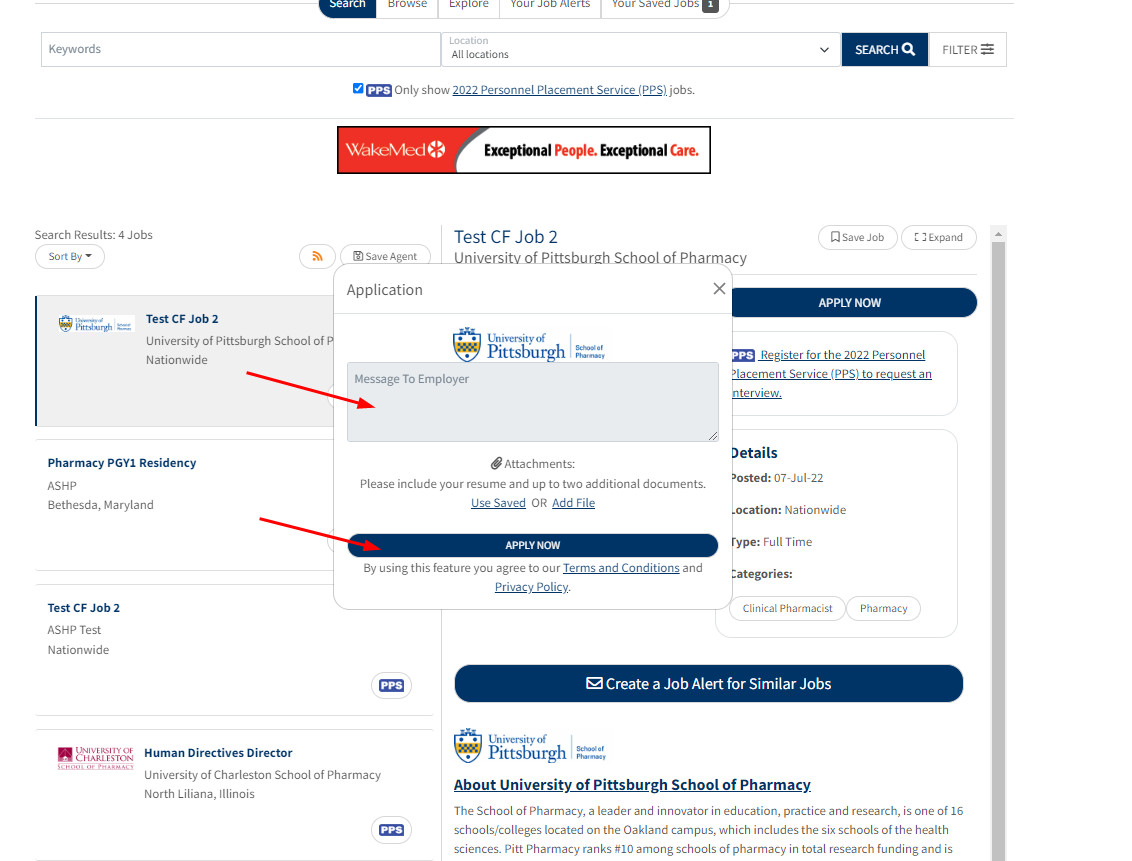 An employer can only schedule an interview with you at a time when your calendar lists you as available, so remember to keep your calendar up to date. If the requested time does not work for you, you can either reply to the message requesting a change or you can decline the interview through your calendar and request a different time. Please view the tutorials "Using the PPS calendar system" and "Using the PPS messaging system" for more information.
You can view a list of applications you have submitted on the Candidate home page in the "Applications" section.