How to Use the PPS Calendar System
Please Note: This page will be updated in July with new images to help guide you through the process
You can use the PPS calendar system to keep your schedule updated throughout the PPS process. This includes, adding unavailable times, scheduling interviews and more. Your calendar is automatically updated when an employer approves an interview request and sets a time and location for your interview. You will also receive a message when this occurs.
You can access your calendar by selecting "My Event Calendar" as shown below.
The first thing you should do when you are planning on using your calendar is set your unavailable times. When an employer is scheduling an interview, they will only be able to schedule you to meet at a time when you are available and do not have another interview.

You can set your unavailable times by selecting "Add" in any section of the calendar. Remember to identify the date before you mark unavailable times.

You can now highlight all times that you plan on being unavailable and select "Update/Confirm Schedule". This will add these times to your calendar and let employers know to avoid schedule you for an interview at that time.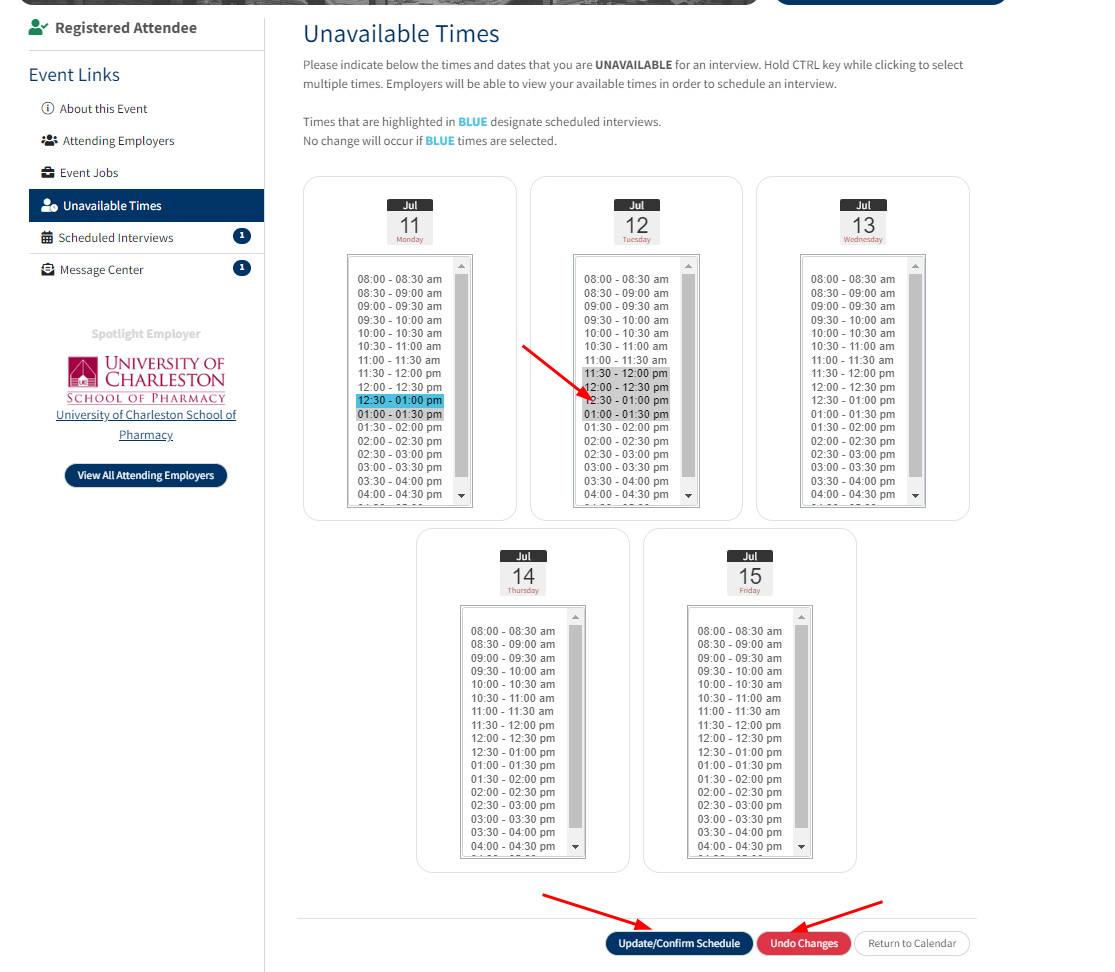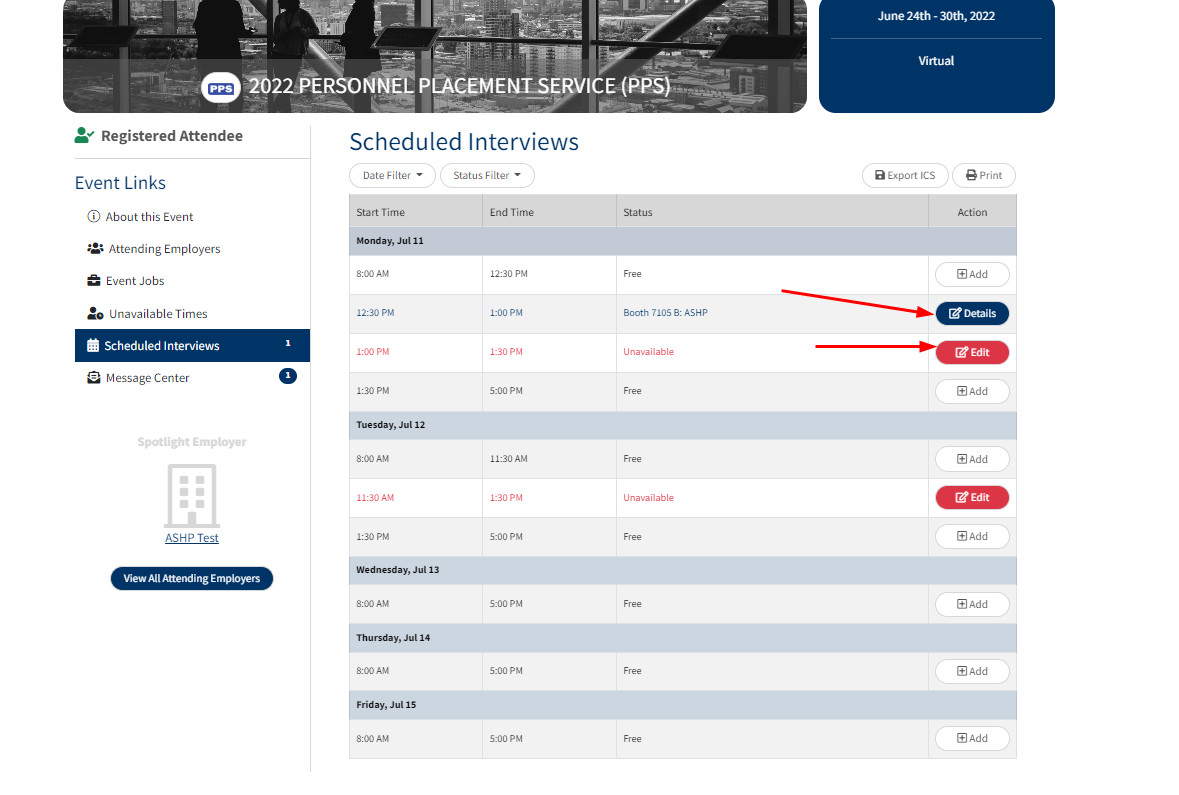 3. You can check your calendar at any time by selecting "My Event Calendar" as shown in step 1. This will take you to your overall calendar as shown below.
4. Within the calendar, you can view your interviews, unavailable times, and free times. Use the dates at the top of the page to navigate from day to day.
You can click on "Edit" or "Add" to update your unavailable times.
You can click on "Details" next to an appointment and employer name to open an interview card.
You can click on "Cancel Interview" if you'd like to cancel an interview. If you would like to reschedule instead of cancel, it is advised you use the messaging system and reply to the initial interview scheduled message. If you have deleted that message or any communication with the employer, you can cancel the interview and request a reschedule in the message.
As PPS arrives, you can use the "Print" button to print out a comprehensive schedule of interview information, including employer name and location.