How to Use the PPS Messaging System
Important Notes:
Employers will receive one complementary Midyear badge per booth purchased that can only be used by a representative identified as an HR/Admin/Recruiter. They will need to be verified in advance. Any pharmacist attending PPS must be registered for the ASHP Midyear Clinical Meeting. To do so, please visit the 2021 Midyear registration page. Please visit the employer representative badge information page for more
1.You can access your messages on the account home page.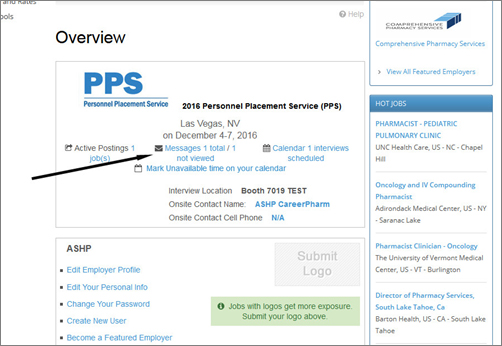 2. Once there, you can view a summary of your messages through the messages, sent, and deleted tabs. New messages will appear with an unopened envelope next to them. Click on the subject of a message to open it.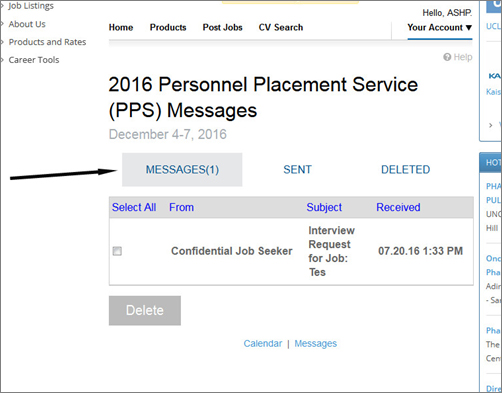 3.Within each message, you can choose to reply, delete, or print, view the candidate's resume, or schedule an interview if one is not scheduled with that candidate.