ARE YOU Looking for Opportunities to GET INVOLVED?
Visit the Student or Resident poster presentation sessions. You can access the virtual poster hall by visiting the Poster Booth on the virtual Midyear Clinical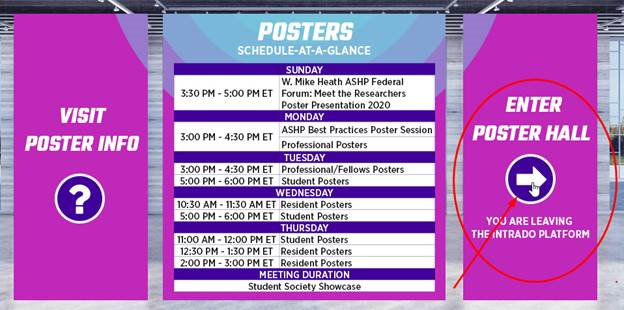 If you are registered for the meeting and are unable to access the virtual Midyear Clinical Meeting site, please contact Customer Service.
Once you have logged into the virtual meeting,
navigate to the poster hall to access the virtual posters.
locate the posters from the left-navigation menu or from the search bar at the top of the page.
select the poster, then click on the Video Chat button to join the live session.